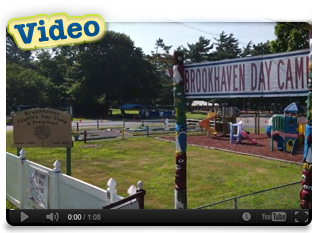 WOW THE YEAR IS JUST FLYING BY AND THE WEATHER HAS US ALREADY THINKING SUMMER 2016.
KEEP UP YOUR GRADES, ENJOY THE HOLIDAYS AND ALWAYS THINK CAMP!
MICHAEL, NEIL & THE ENTIRE BROOKHAVEN FAMILY WISH ALL A
HEALTHY AND PROSPEROUS
HOLIDAY SEASON AND NEW YEAR.
REMEMBER TO ENROLL FOR SUMMER 2016. EARLY REGISTRATION PRICES ARE STILL IN EFFECT

PRESCHOOL: FEBRUARY, 2016
AS EACH DAY GOES BY, WE ARE MOVING CLOSER TO SPRING. HOPEFULLY,
MALVERNE MEL,THE GROUNDHOG, WILL MAKE HIS APPEARANCE AND
WILL AGREE THAT SPRING IS RAPIDLY APPROACHING.
FEBRUARY BRINGS MANY NEW ACTIVITIES FOR OUR CHILDREN.
OUR THEME WILL CENTER AROUND HEALTHLY HABITS AND EXERCISE.
THE CHILDREN HAVE BEEN USING PARACHUTES, BALANCE BEAMS,
OBSTACLE COURSES AND MOVEMENT ACTIVITIES IN THE CLASSROOMS.
AS THE SNOW IS MELTING, WE HAVE BEEN ABLE TO ENJOY PLAYING
OUTDOORS AS WELL.
THE DENTAL HYGIENIST WILL BE VISITING AND DISCUSSING HAVING
HEALTHY SNACKS AND TAKING CARE OF OUR TEETH.
WE ARE ALSO LOOKING FORWARD TO SEEING THE LIBRARIAN FROM THE
LONGWOOD LIBRARY AND MR. MATT(OUR MUSIC MAN) VISITING US
DURING THE MONTH.
.
AS ALWAYS, COME IN AND VISIT US AND OBSERVE THE CHILDREN IN ACTION!
Brookhaven is synonymous with excellence in summer day camping.
Brookhaven Country Day Camp and Preschool is the innovative and exciting leader in day camps in Suffolk County for the growth and development of every child. We are on 24 pristine, manicured acres and a mile long lake, located in Yaphank in the town of Brookhaven. Our emphasis is to create an extraordinary environment where campers and staff will feel a sense of belonging, gain self esteem, learn life altering skills, experience leadership, and develop relationships that will last a lifetime - all revolving around - FUN IN A SAFE ENVIRONMENT
Brookhaven Day Camp in Suffolk County is under the same founding family ownership for 48 years. Thus, our motto "We Are Family". Our reputation has been built on the superior quality of our leadership, staff and programs, made available throughout the year for both our summer day camp and full year preschool and childcare center.
We hope that you will become a part of our ever-growing thousands of families since 1968, that have chosen Brookhaven's summer camp and preschool to give their child the best there is to give.
Please visit us any Saturday or Sunday from 12 noon to 4:00 beginning the first weekend in March thru the start of camp. Appointments are not necessary. Our camp/school office is open every weekday from 8:30 to 4:00.
We are the leading Suffolk County Day Camp in Westhampton, the leading Westhampton Beach Day Camp, Quogue, E. Quogue, Remsenberg, Manorville, Riverhead, Wading River, Shoreham, Rocky Point, Miller Place, Mt. Sinai, Port Jefferson, Setauket, E. Setauket, Commack, Smithtown, Hauppauge, Nesconset, Stony Brook, Sayville, Blue Point, Patchogue, Bayport, Brookhaven, Holbrook, Holtsville, Coram, Middle Island, Speonk, Eastport, Manorville, Bellport, E. Patchogue, Ridge, Oakdale, Farmingville, Hampton Bays, Jamesport, Mattituck, Calverton, Medford, Selden and others.