Dates and Forms for Suffolk County's Finest Day Camp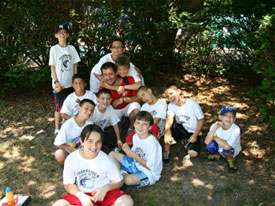 The dates for summer camp 2023 are June 26, to August 18. The hours are 8:30 AM to 4:30 PM. Door to door transportation is available, at an extra cost, based on availability or parents can provide their own drop off and pick up. We do provide before and after care as early as 7:30 A.M and as late as 5:30 P.M with a charge of $5.00 per half hour per child.
Our camp is divided into two separate programs:
Jr. Camp for children in Preschool thru 3rd grade.
Sr. Camp for children in 4th grade thru 9th grade.
The Average group size is 10.
There is also a CIT program for 9th and 10th grade students.
We have several oportunities for parents to see certain shows and performances throughout the summer. Parents always have the opportunity to call the camp to discuss your child's progress. Every group has their own individualized schedule and the activities are supervised by specialists in those areas. We swim twice each day and provide daily swim instruction with our certified Red Cross personnel. The camp provides towels to every camper for every swim period.
We have a licensed RN, LPN or EMT on site every day from 8:30AM to 5:30PM.
Ice cream is served daily.
We are a uniform camp and every camper and staff member is required to wear a camp shirt every day. Every camper is given a Brookhaven tee shirt and camp bag and they have their own-labeled cubby to keep personal belongings. Campers bring their belongings home every day for washing and health concerns.
Click Below to Download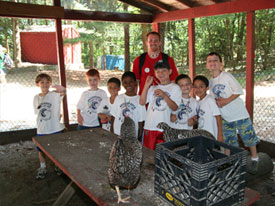 Apparel order form - Our on line web site for all camp purchases will be available in the spring,