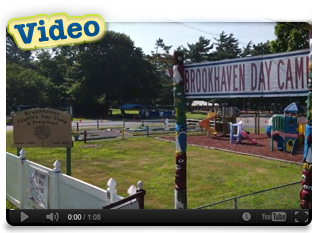 Don't be fooled Summer Camp is just
around the corner.
We are well underway in getting ready
for a FUNTASTIC SUMMER!
ARE YOU?
WHAT'S NEW?
See Our NEW & EXCITING SLIP & SLIDE
.
Don't get left out of the
"BESTEST" Summer Ever!
Weekend Tours are every Sat. &
Sun. 12:00-4:00pm.
We will be Closed Easter Weeekend
Enroll now and save on early rates.
INTERESTED? CALL THE CAMP OFFICE

Keep Up Your S

uccess In

School

.
We look forward to seeing

everyone
in the Summer of 2017!
PRESCHOOL
APRIL
LIKE US ON FACEBOOK & SEE OUR CLASSES

IN ACTION
BROOKHAVEN COUNTRY PRESCHOOL
WE FINALLY HAVE SOME SPRING WEATHER AND
THE CHILDREN ARE GETTING TO ENJOY THE OUTDOORS.
DURING THIS MONTH WE WILL BE DISCUSSING NATURE
AND OUR ENVIRONMENT. IN CELEBRATION OF EARTH
DAY, THE CLASSES WILL BE LEARNING ABOUT HOW
EACH OF US CAN HELP TAKE CARE OF OUR PLANET.
THE CHILDREN WILL BE USING ALL OF THEIR SENSES
TO OBSERVE THE CHANGES TAKING PLACE RIGHT IN
OUR OWN BACKYARD.
THE WEEK OF THE YOUNG CHILD WILL BE FROM APRIL
23-28TH. OUR INFANTS AND TODDLERS HAVE MANY
SPECIAL DAYS PLANNED TO CELEBRATE THE
UNIQUENESS OF EACH OF THEM. THE OLDER
CHILDREN WILL BE MAKING AN "ALL ABOUT ME"
BOOK AND HIGHLIGHTING WHAT MAKES EACH
CHILD SPECIAL AND UNIQUE IN THEIR OWN WAY.
OUR PRE-KINDERGARTEN CLASSES WILL BE TAKING
A TRIP TO THE LONG ISLAND AQUARIUM THIS MONTH.
MANY OF THEIR ACTIVITIES WILL CENTER AROUND
THE SEA AND MARINE LIFE.
OUR BOOK-IT-PROGRAM ENDED IN MARCH AND WAS A
HUGE SUCCESS!!! THE TOTAL NUMBER OF BOOKS READ
FOR THE ENTIRE SCHOOL WAS ASTOUNDING
1828 (WOW!!) A SPECIAL THANK YOU TO ALL OF
OUR FAMILIES, TEACHERS AND CHILDREN
FOR DOING A SUPER JOB AND HELPING TO
INSTILL A LOVE OF LITERATURE IN OUR LIVES.
Brookhaven is synonymous with excellence in summer Day Camping & Preschool
Brookhaven Country Day Camp and Preschool is the innovative and exciting leader in day camps and preschools, located in Yaphank and very close to Middle Island, Ridge, Medford, Patchogue and in surrounding towns in the Town of Brookhaven and throughout Suffolk County for the growth and development of every child. We are on 24 pristine, manicured acres and a mile long lake, located in Yaphank next to Middle Island, Ridge , Medford, Patchogue, Shirley and throughout Brookhaven and Suffolk County Our emphasis is to create an extraordinary environment where campers preschoolers and staff will feel a sense of belonging, gain self esteem, learn life altering skills, experience leadership, and develop relationships that will last a lifetime - all revolving around - FUN AND LEARNING IN A SAFE ENVIRONMENT
Brookhaven Day Camp and Preschool in Suffolk County is under the same founding family ownership for 48 years. Thus, our motto "We Are Family". Our reputation has been built on the superior quality of our leadership, staff and programs, made available throughout the year for both our summer day camp and full year preschool and childcare center.
We hope that you will become a part of our ever-growing thousands of families since 1968, that have chosen Brookhaven's summer camp and preschool to give their child the best there is to give.
Please visit us any Saturday or Sunday from 12 noon to 4:00 beginning the first weekend in March thru the start of camp. Appointments are not necessary. Our Camp and Preschool office is open every weekday from 8:30 to 4:00.
We are the leading Summer Day Camp in Westhampton, Westhampton Beach Day Camp, Quogue, E. Quogue, Remsenberg, Manorville, Riverhead, Wading River, Shoreham, Rocky Point, Miller Place, Mt. Sinai, Port Jefferson, Setauket, E. Setauket, Commack, Smithtown, Hauppauge, Nesconset, Stony Brook, Sayville, Blue Point, Patchogue, Bayport, Brookhaven, Holbrook, Holtsville, Coram, Middle Island, Speonk, Eastport, Manorville, Bellport, E. Patchogue, Ridge, Oakdale, Farmingville, Hampton Bays, Jamesport, Mattituck, Calverton, Medford, Selden and others.